20 Hours in Singapore
Unfortunately, while I was out in Laverton last week, I got the very bad news that my grandfather (PaJack as we called him) passed away back in the States.  I always knew I was far from home, but nothing solidifies that idea more than receiving a phone call like that.  Luckily I was flying home from Laverton that day and I went to work trying to find the cheapest airfare back to the States at the last minute.  Turns out, the cheapest way home was a 52-hour trip that involved 6 flights that meandered through various Asian and American cities before getting home.  One of those stops was in Singapore where I had to layover for more than 20 hours.
Trying to get my mind off of things and trying to make best of a bad situation, I went and explored the city a bit.  If you have ever watched one of those traveling food shows on the Discovery or Travel Channel, you know that the hosts always go completely ape shit when they get to Singapore because, really, Singapore's main attraction is its food.  From Chinese to Indian to Malay, you can find it all in the various food stands, hawker centres, and food courts.
So, I set out to eat (and drink of course).  I started with lunch at Tian Tian Hainanese Chicken Rice at the Maxwell Hawker Centre in downtown Singapore.  They apparently have some of the best chicken rice in Singapore, and if my unrefined pallet has anything to say about it, I would completely agree with that statement.  The place even appeared on an episode of Anthony Bourdain's "No Reservations" on the Travel Channel: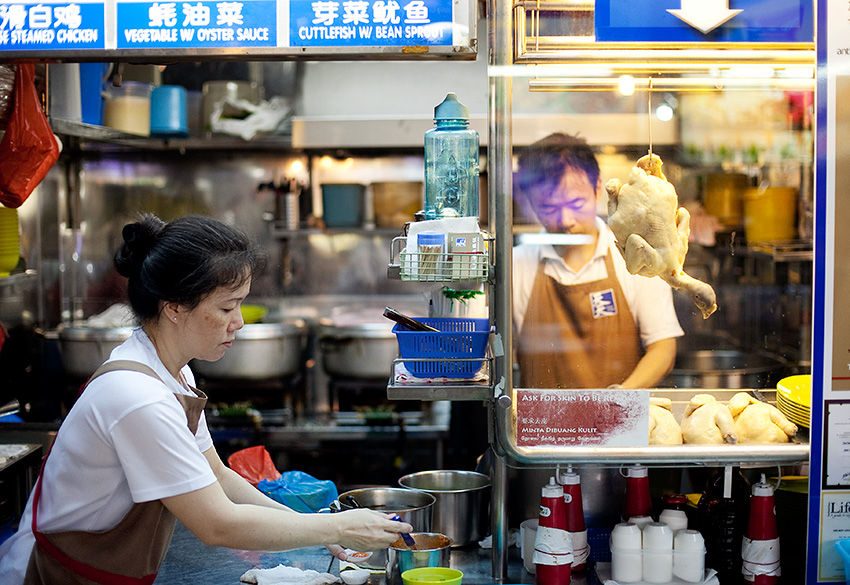 Tian Tian Hainanese Chicken Rice stand at the Maxwell Hawker Centre in downtown Singapore.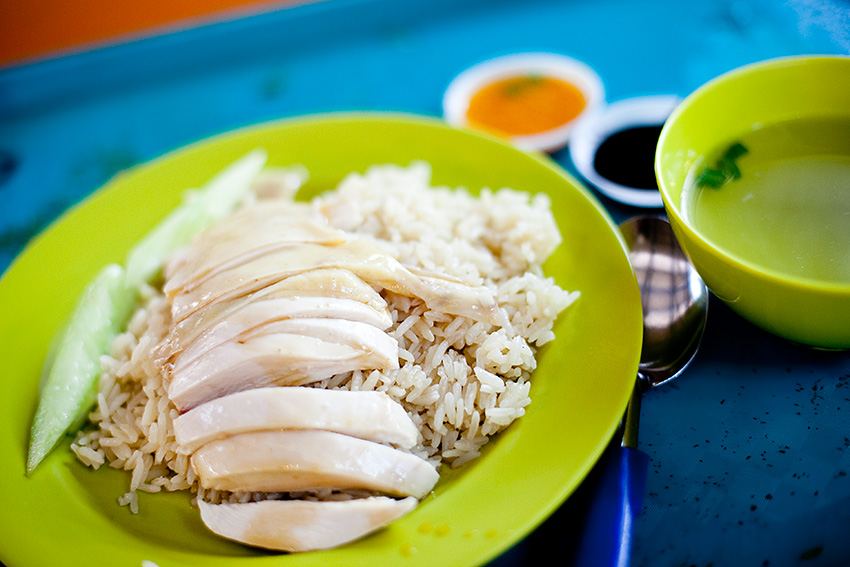 Chicken Rice– Pretty damn good meal for about US$2.50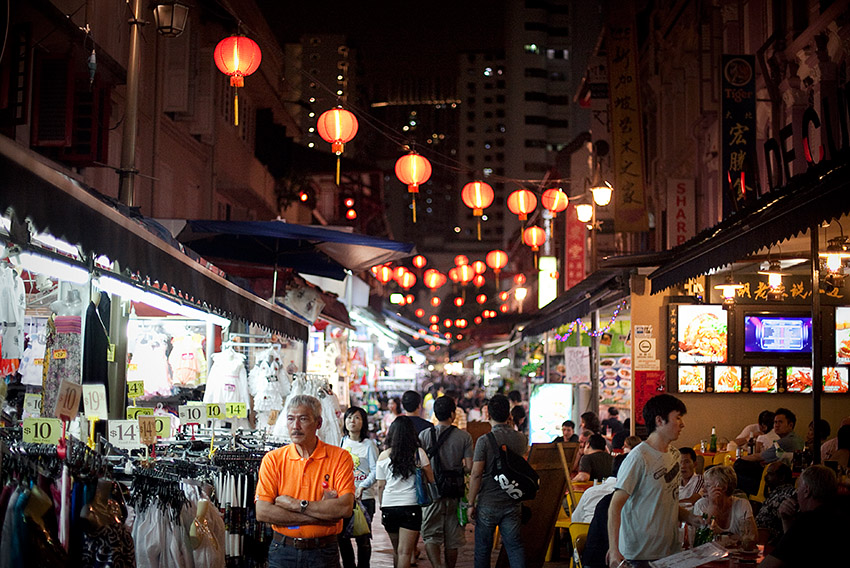 I also headed to Chinatown for dinner…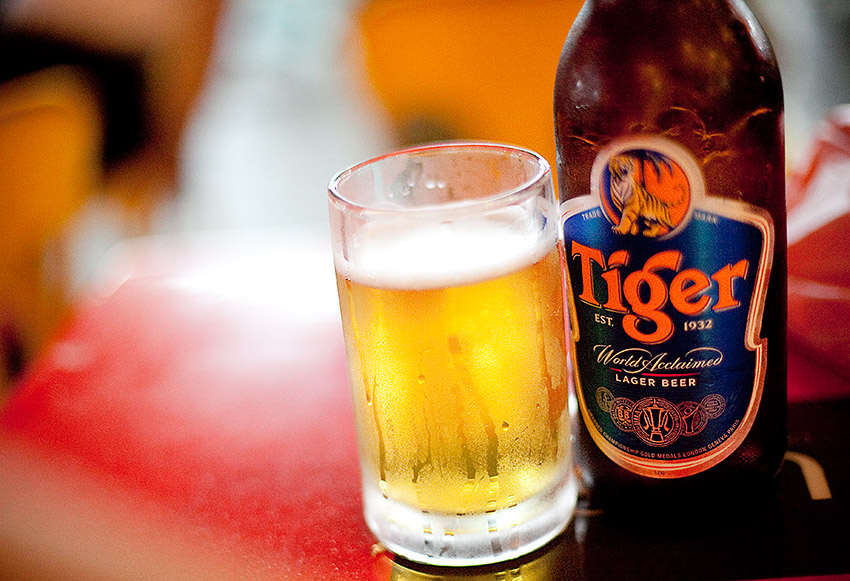 And of course, had to drink a Tiger beer… or two, or three, or four… Even though I guess Tiger is technically a Malaysian beer.
Thankfully, my return trip back to Australia only took 30-something hours and only involved an 8-hour layover in Singapore and one less flight….