30-Day Project | Days 27 & 28
Day 28 | No Humbugging

From the Desert Inn, the local pub here in Laverton.  I haven't broken any of the rules… yet…. I do plan on humbugging at some point though…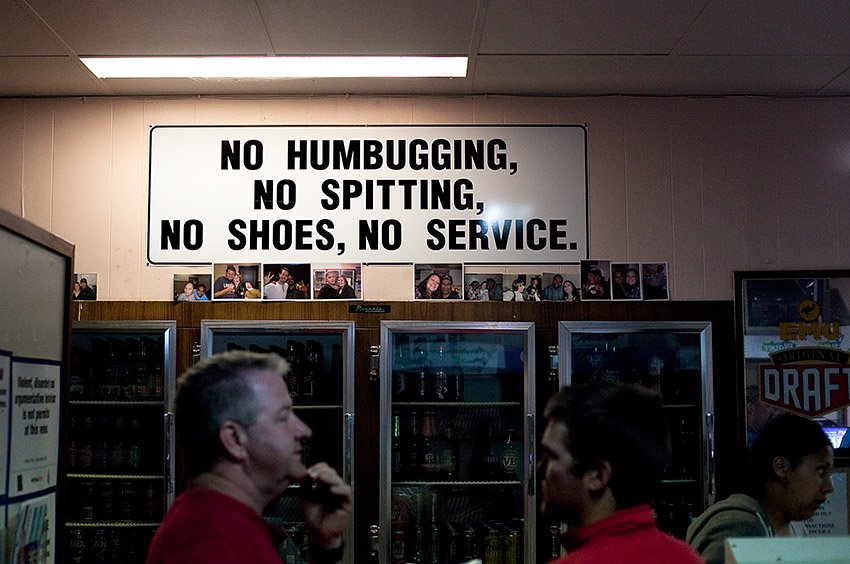 Day 27 | 8th Largest Desert???
Well, for the Day 27 posting, I was hoping to show you some pictures from a kangaroo hunting trip I was supposed to photograph today.  But, of all the things that could have happened, it poured down rain and canceled the trip… In the world's 8th largest desert…  In fact, it rained for 3 days straight, almost nonstop.  All the open-pit mines in the area had to shut down because it was so wet (meaning everyone went straight to the pub), roads were flooded, and flights in and out of the mines were canceled.  It really isn't something you see everyday out here.
It really is just my luck.  Whenever I go somewhere, I usually hear from someone that it is the _______'est weather we have had in _____ years (fill in the blanks).  But, for the outback, rain is a good thing and I am sure there will be plenty of hot, dusty days to come.