30-Day Project | Days 3 & 4 | Outback Golf & Sunrises
Day 4 | Outback Golf
Since my goal in Laverton this week is to meet as many people as possible and get to know the town and its surroundings, I just had to wander over to the Laverton Golf Course when I saw it on Google Maps the other day.  Laverton Golf Course is probably not what you are thinking though.  Obviously, water is a precious resources out here so luscious grassy fairways are out.
If you want to play a round at this course, you should probably leave your new TaylorMade clubs at home as you will be hitting off of dirt.  Golf Carts? Bad idea… Bring your 4×4 instead.  Looking for the lady that drives the drink cart around?  You aren't going to find her.
It is pretty simple– the "fairways" are red dirt and the "greens" are the circular areas of black dirt.  Just make sure you rake a smooth path between your ball and the hole before putting.
Laverton's golf course is unique and one of many Outback golf courses in Australia.  In fact, if you really want your golfing minds blown, they just finished building a 1,365 km (848 mile) long golf course which bills itself as the "World's Longest Golf Course."  Basically, you play one hole in each town as you drive down a very long Outback highway.  Don't believe me? Check out their website for yourself
I would love to play a round in Laverton one day.  I was really hoping to find some people out playing, but wasn't that lucky.  I am told that people do play there every once and a while, but not today I suppose.  Since there was nobody playing, I just took some "people without people" photos of the course: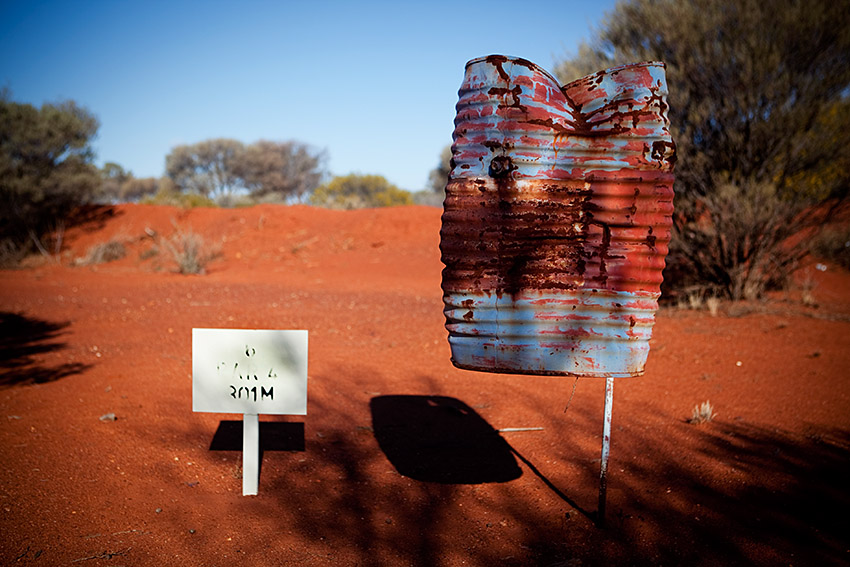 #6, Par 4, 301 m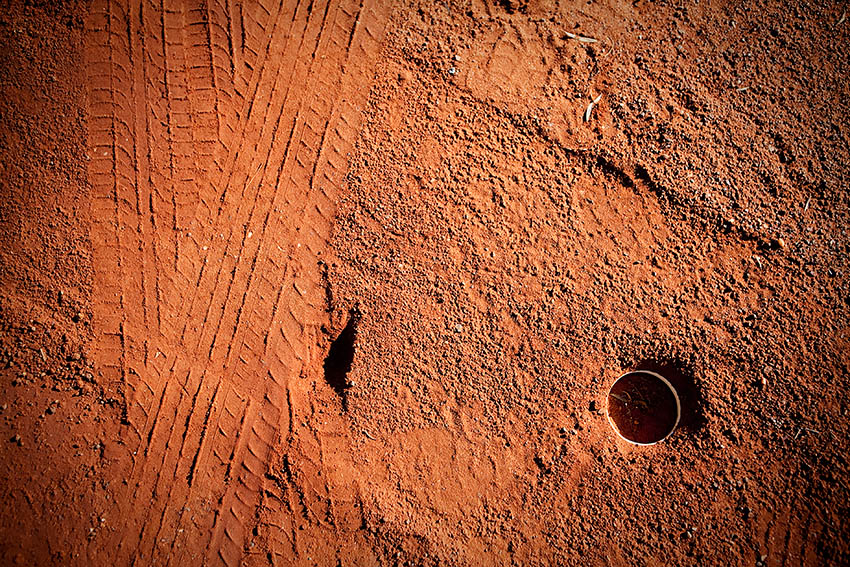 Putting Green, #7 Hole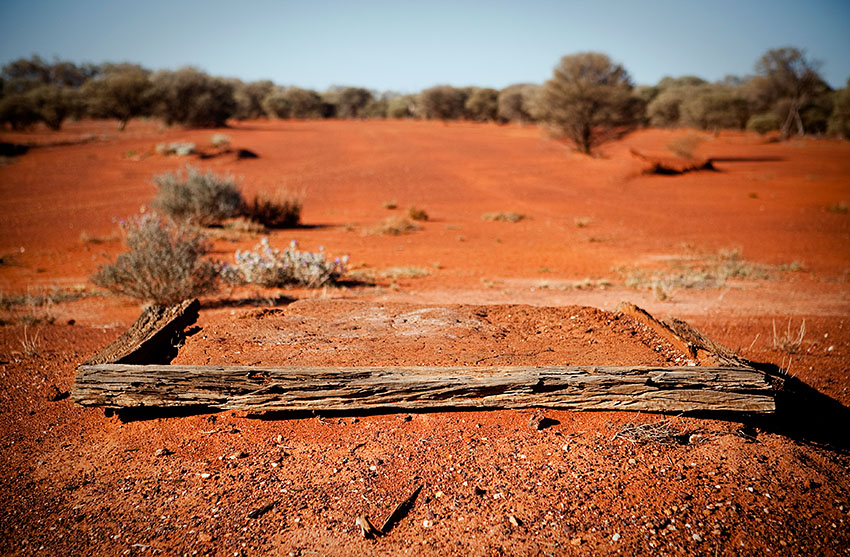 Tee Box, Laverton Golf Course
Day 3 | First Light
On Saturday, I woke up at 5AM and my wonderful host, Annette, drove me out near the town of Windarra to see the sunrise at some nearby sand dunes.  It was beautiful: