Sailing on the Lady Washington
I had a cool assignment to photograph the historic Lady Washington tall ship last week as she transited from Redondo Beach down to Long Beach.
Standing at 67 feet long, the wooden vessel is a replica of the original Lady Washington, which was built as a merchant ship in the late 1700's and was the first American ship to round Cape Horn in Africa and the first American vessel to reach Japan.
Today's replica, built in 1989, is Washington State's official tall ship ambassador and serves as a living history exhibit while docking in ports up and down the western coast of the United States.
The ship has also appeared in major Hollywood movies including 'Pirates of the Caribbean: Curse of the Black Pearl' when the vessel, renamed the Interceptor for the film, was commandeered by Johnny Depp's character, Captain Jack Sparrow.  It was pretty prominently featured in the movie as Depp and Orlando Bloom sailed it around for most of the movie.
It was a pretty rough ride due to the fact that we sailed the morning after one of the windiest days in the past 30 years in southern California.  I didn't puke, but I certainly thought about it a few times.
The crew of the boat were all a really great group of people and many of them were volunteers.  It was a great day of "work" being out on the ship.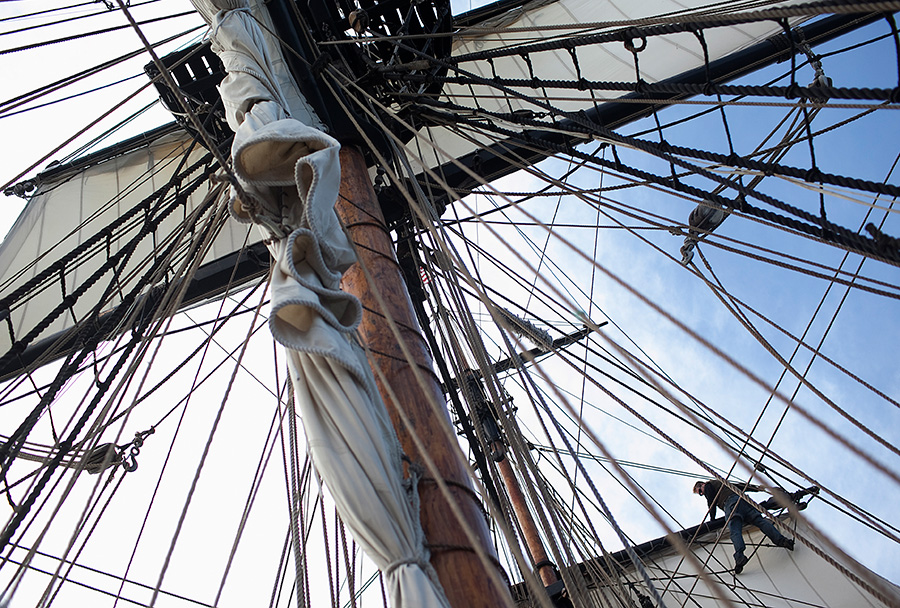 Find the deckhand… ^