Honey West
I am not sure I could adequately explain how I ended up in Gloria Fickling's home yesterday evening but it was certainly random.  Basically, we went to the Laguna Beach Art Crawl and Gloria was a friend of a friend.  We got to know Gloria or "Glori" during the evening and Chelsea and I ended up giving her a ride home so she didn't have to walk 10 blocks uphill.
Glori invited us in and we learned her husband wrote a series of novels in the 60's based on a female James-Bond-like character called "Honey West."  Honey West was one of the first female private eye characters in an era when gun-toting men were always the detective characters in books and movies.  As we also learned, Glori's husband based this character on Glori's persona.  The books spawned a Honey West television series (starring the late Anne Francis) that ran on ABC from 1965-1966 and there are even comic books being made about Glory West today.
Glori took us up to her office which overlooks the entire town of Laguna Beach and it was full of Honey West memorabilia, original book cover art, and all sorts of cool things.  While we were up there, I made this picture of Glori– the inspiration for "Honey West."  Glori is about the age of my grandmother, but she was one fun lady to hang out with yesterday (and so is my grandmother!! I know you are reading this…).  I am sure we will be seeing more of Glori this summer.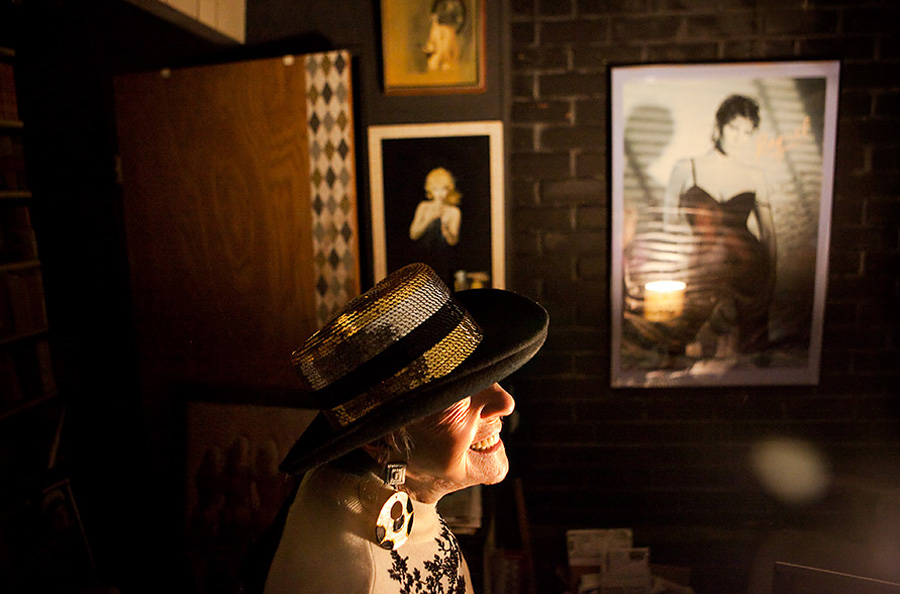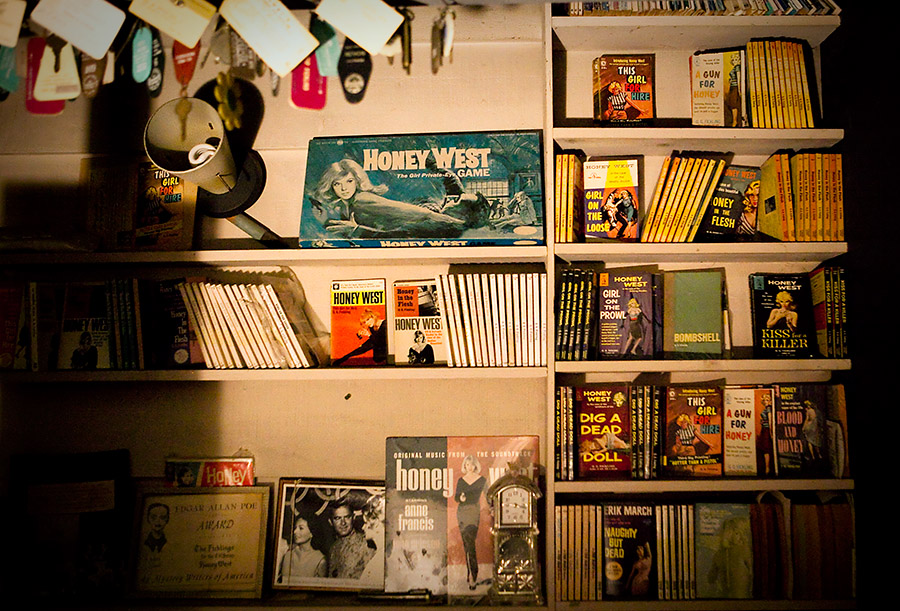 And here is the opening for the Glory West TV show from the 1960's: