30-Day Project | Days 17 & 18
Day 18 | Footy!
We went to the West Coast Eagles vs. North Melbourne Kangaroos Australian Rules Football Game (footy) yesterday.  I don't really know how to describe Aussie Rules Football besides comparing it to a combination of Soccer, Football, and Rugby (oh, and some of the fights from Ice Hockey).  Unfortunately, the stadium didn't allow "professional" cameras inside, so I was stuck with a point and shoot camera.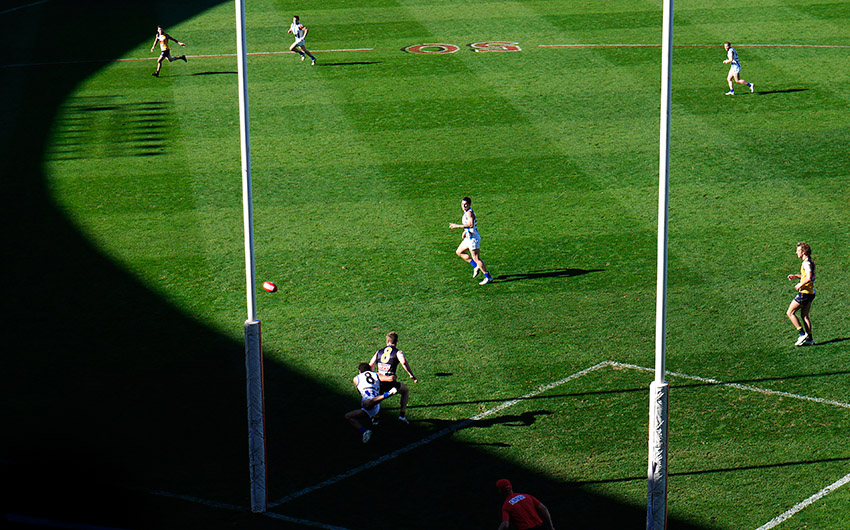 Day 17 | Lots of Sand
On Saturday, we headed about 110km north of Perth to a town called Lancelin.  One of the features of Lancelin is its massive sand dunes.  What do you do on these sand dunes?  You go sandboarding!  It is a lot like snowboarding only snow melts when you fall and it gets in your pants… sand doesn't really work that way.  The sand is also really fine and is a disaster for cameras so I didn't take too many pictures.  Lancelin also has amazing powdery white sand beaches which we definitely checked out.