Washington D.C. – No Monuments, I Promise
Wow, it has been a while since I have updated here (I feel like I have started all my posts like this the past few months…).  But, since the semester ended, I have been running around like crazy, trying to get ready for Australia, and going to weddings.  Two weeks ago, I spent the week in Washington D.C. to shoot a wedding.  I promise you I won't bore you with monument photos.  So, here are a couple of photos from Washington D.C. WITHOUT monuments.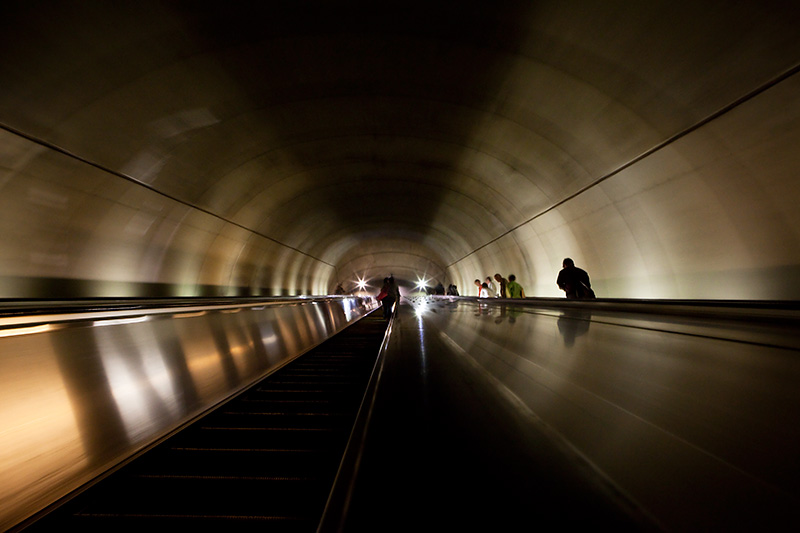 The Woodley Park-Zoo/Adams Morgan Red Line Metro stop which has to have one of the longest escalators I have ever seen.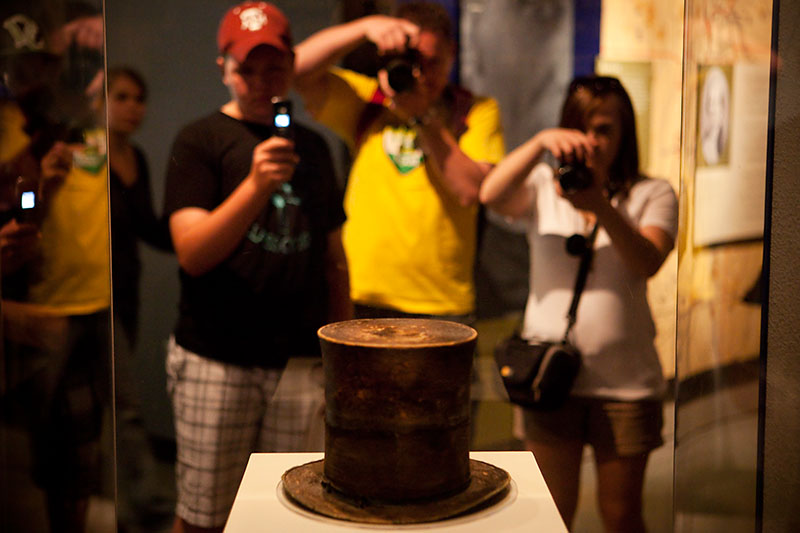 Abraham Lincoln's top hat at the recently renovated American History Museum.  By far one of my favorite museums in D.C. (next the Newseum of course…).  Sometimes, it is more fun to take a look at these things from another angle– the other side of the glass…