Final Project Preview
I have been very bad about updating my blog this semester… But, between completely redesigning this website and shooting longer-term projects, I have been fairly busy.  I also don't want to post too many images from a story before it is officially completed.  But, here is a little preview of my final project for my Picture Story & Photographic Essay class.
I won't go too in depth into the story summary yet, but I am trying to tell the story of how health care cuts and the recession are affecting people living with HIV/AIDS.  I was fortunate enough to have Mark and David allow me into their lives for a couple of weeks…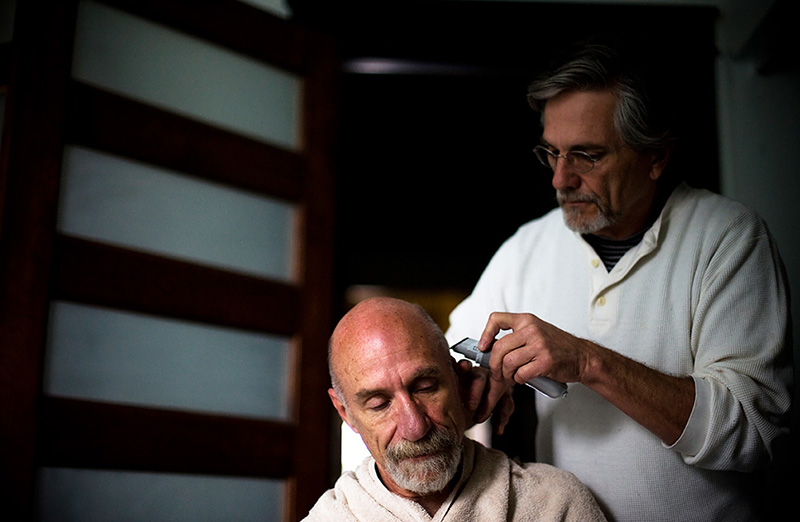 David (left) gets a haircut from his partner Mark (right) in the bathroom of their home in St. Louis.  David used to get his hair cut at a local barber until the barber found out David had AIDS and played sick when David came in to get a haircut.  "That is about the day Mark learned to cut hair," said David.