After endless trips running up and down the stairs today while trying to move out of my apartment, the Missouri summer heat and humidity did me in.  So, I made my mind go to a much cooler place.  While backing up my computer, I went back through my Germany photos from my trip this past January.  It snowed… a lot.  So, to cool me down, a few random shots from Munich this past January:
Chelsea embraces the snow as it begins to fall in Munich.  It didn't let up for a good 24 hours after this.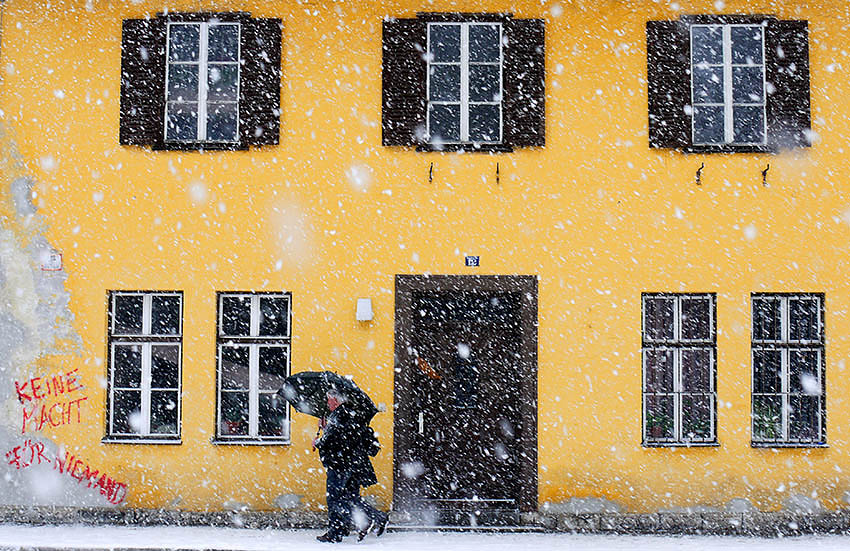 The snow fell the heaviest the next day on our day trip to Fussen, Germany.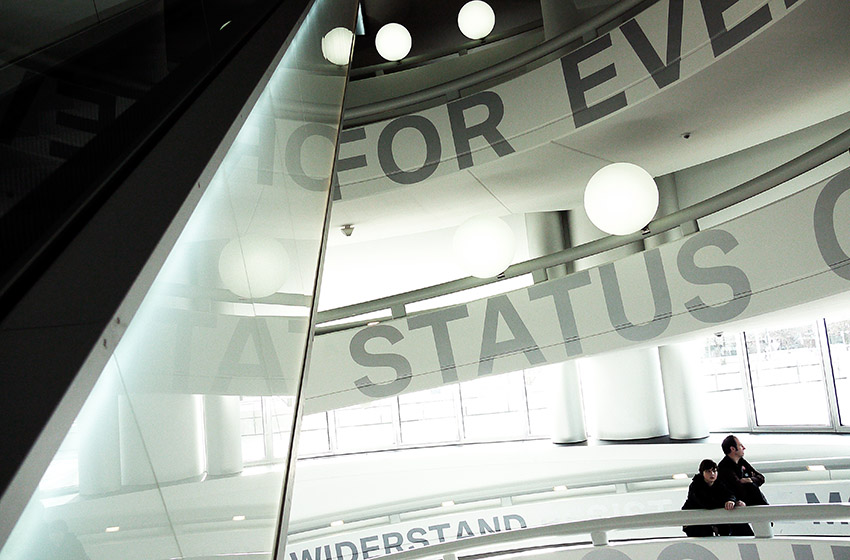 The inside of the BMW Museum in Munich, Germany.  Actually, this has nothing to do with the snow, but I liked the picture…